Touch screens have become increasingly essential for growth in the Quick Service Restaurant (QSR) industry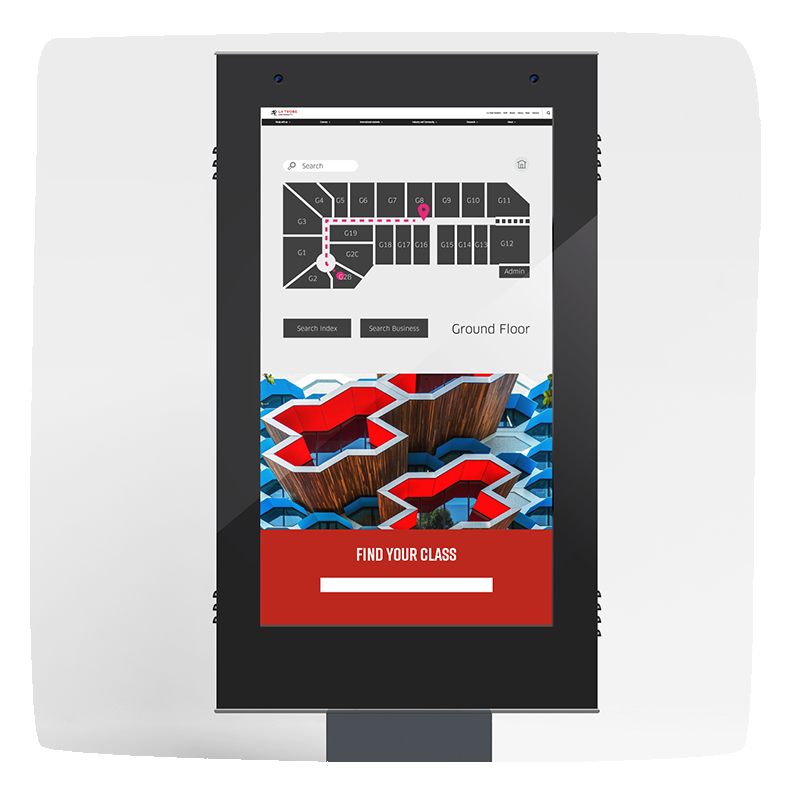 Increasing Average Transaction Values
Touch screens provide a sleek, modern experience that appeals to today's tech-savvy consumers. This can help QSRs stay ahead in an increasingly competitive market.
Our state-of-the-art kiosks boast a fully integrated system to streamline and enhance customer interactions. Featuring responsive touch screens and tailored UI and UX engagement, they offer users a seamless and immersive experience.
Their sleek, modern design, advanced video analytics and data collection capabilities let businesses gather valuable insights about customer behaviour.
These kiosks facilitate upselling opportunities by providing your audience with personalised recommendations to drive sales.
Adaptable Solutions
Our kiosks can accommodate a wide range of applications, from wayfinding solutions, making them indispensable tools for businesses aiming to modernise and elevate their customer experiences.
Remote Support
Like our digital display offerings, our indoor kiosks are designed for remote support, enabling us to monitor and maintain their functionality while minimizing any unexpected downtime that could impact your business.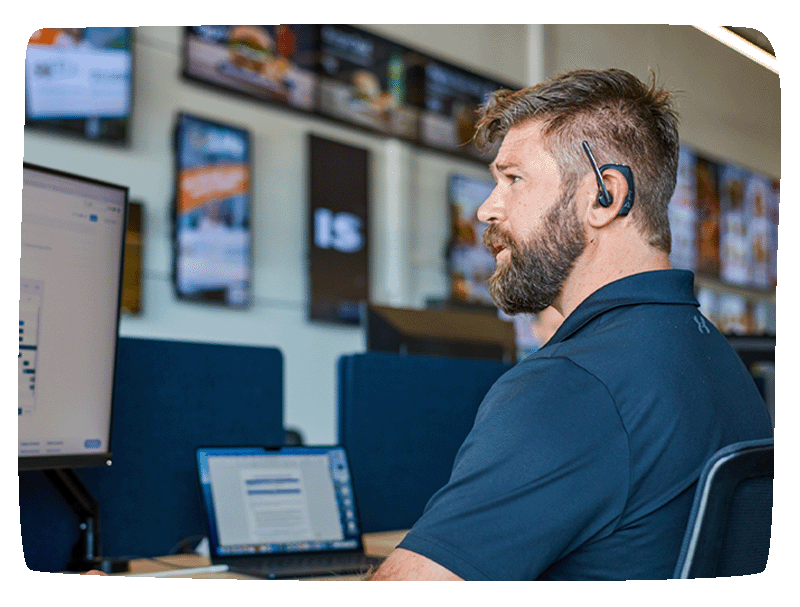 Key Advantages
Our kiosks provide an interactive and intelligent touch to any setting and can be fully personalized

Tailored UI and UX Engagement

Comprehensive Management and Support

Comprehensive Engagement Reporting Suite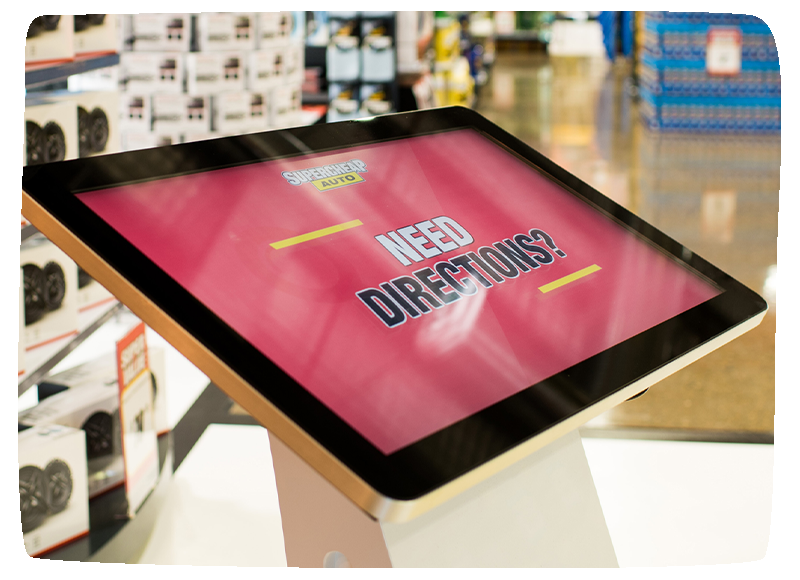 Applications and Features
Wayfinding Solutions
Indoor and Outdoor Implementations
Interactive Capabilities
Integrated Video Analytics and Data
Find out more
Enhance your customer experience today with a modern QSR experience that decreases wait times in stores. Get in touch with our team for more information.
Explore more solutions
Support
Keep things running smoothly with premium digital signage support
LED
Limitless possibilities to transform your space
Drive-Thru
Optimise your order process and POS integration