Why should you choose MyEntwined Dashboard?

Real-Time Data
Dashboard takes digital signage management to the next level with live and up-to-the-minute information about the health of your network.
Areas of improvement are highlighted as issues arise so you can take immediate action. With complete visibility and control over your network, you'll even be able to resolve issues before they arise.

Seamless Setup
Set-up and configuration takes minutes with Dashboard. It integrates seamlessly with your network, and gives you complete visibility and insights from the get-go.
The effortless and automatic activation process lets you focus on what matters most - growing your business.

Monitor and Report
Dashboard integrates with the MyEntwined Support Portal so all your digital signage management essentials are in one place.
If a problem does arise, report and monitor it directly on Dashboard. Identify recurring issues and proactively address them with Dashboard's real-time updates and historical reporting.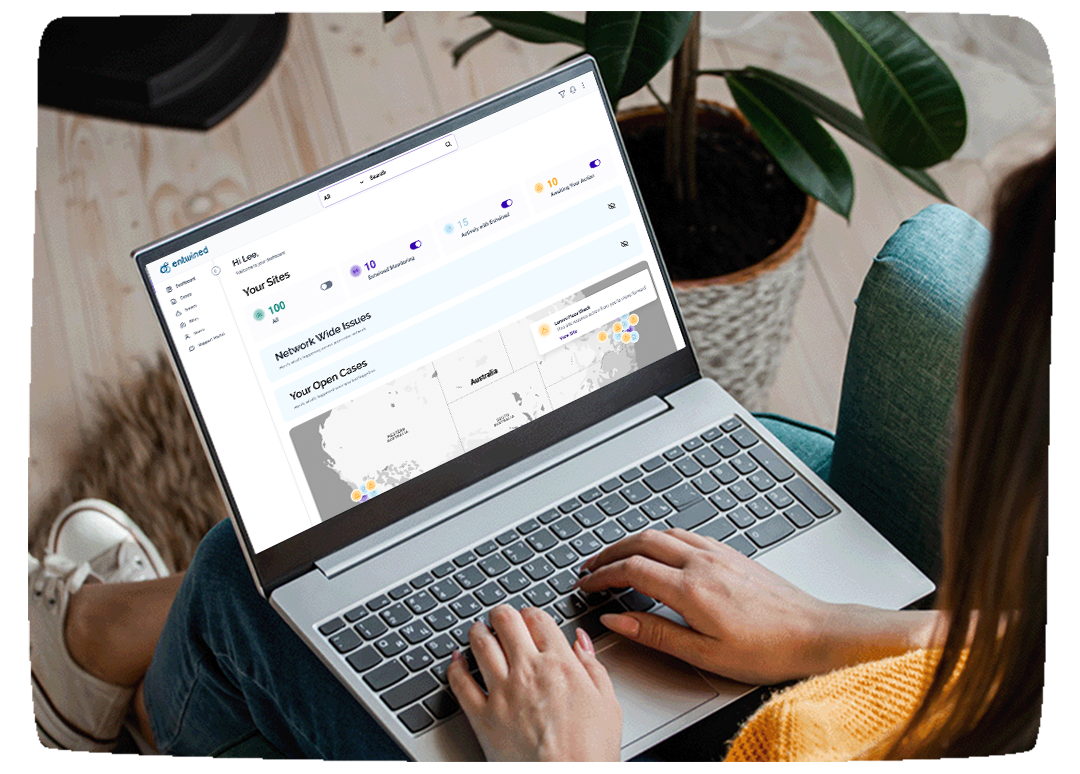 The Dashboard Advantage
Manage users and roles
Perform remote commands
Create and export reports
Configurable dashboard alerts
Configurable email notification
Advanced reporting and search function
Request a demo
Transform your digital signage management experience with MyEntwined Dashboard today. Get in touch with our team for more information.
Check out our other MyEntwined products
Studio
The ultimate content management system for digital signage
Failover
Stay connected and always on - never have a blank screen again
Express Replacement Program
Don't risk downtime - get replacement panels in as little as 24 hours