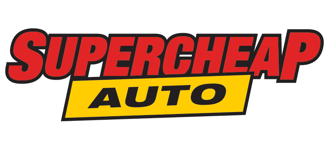 Supercheap Auto had become the leader in domestic automobile accessories
A prize position the directors were determined not to lose.
Objectives
We were asked to help build a signature store in Penrith, New South Wales, which would inform the Supercheap Auto of the future.
Our Solution
We created an impressive 8 x 4.5m outdoor LED Wall overlooking the carpark. From their car, patrons can tune into FM radio and watch automotive events. The main custom feature is inside the store – a large ceiling-mounted, octagonal frame holding 8 x 84" interactive LG panels supported with audio by a sound shower.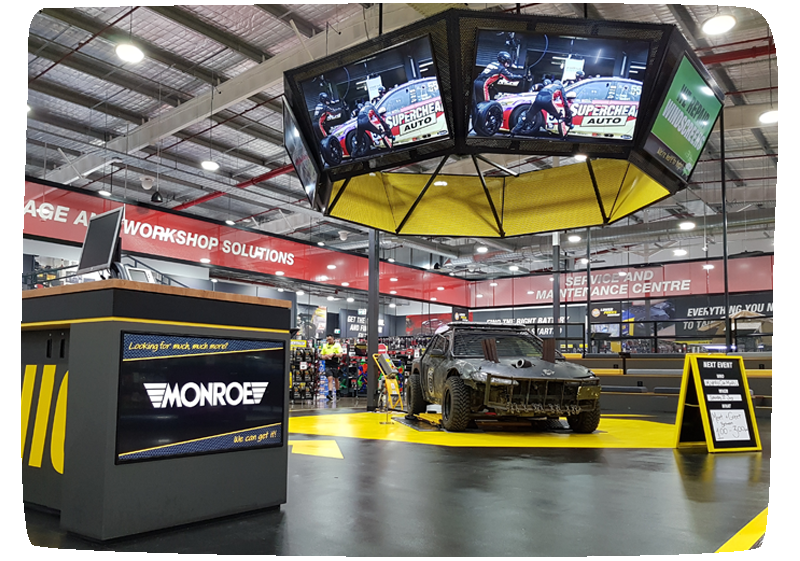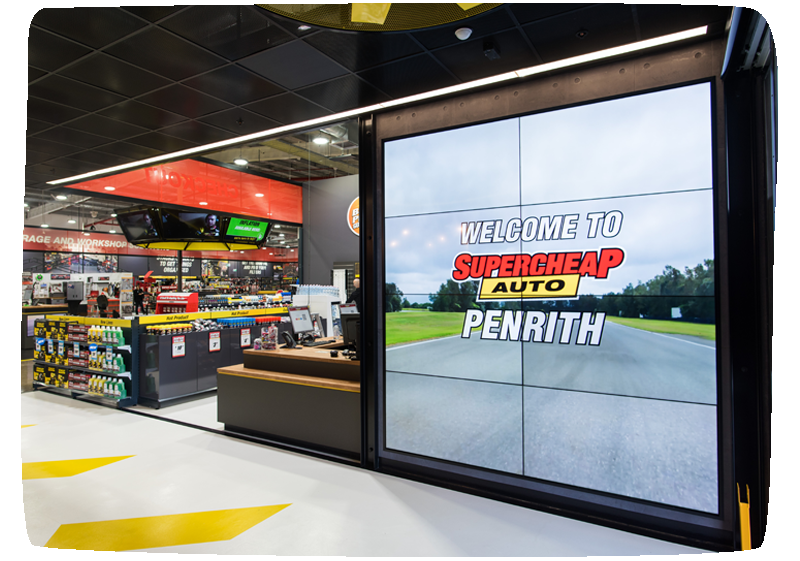 The Result
Customers are immersed in an interactive experience thanks to sophisticated technology integrations using kiosks, digital screens, audio and digital wayfinding. From first arrival, the drive-in experience builds the Supercheap brand which is then carried through the entire store.
Discover more customer experiences
Retail
Award winning uniquely personalised augmented and mixed-realty experiences for Optus customers
QSR + Drive-thru
Innovative technologies for Euro Garage with integration points between the POS and drive-thru systems
Government
A connection of digital kiosks with real-time transit information and communication portal for Redland City Council