Entwined's drive-thru digital signage solution has been designed with efficiency in mind
Our modular solutions mean you can mix and match screens to customise any drive-thru solutions to your exact needs. They also integrate with your POS system and come with an optional speaker system to encourage clear communication with your customers.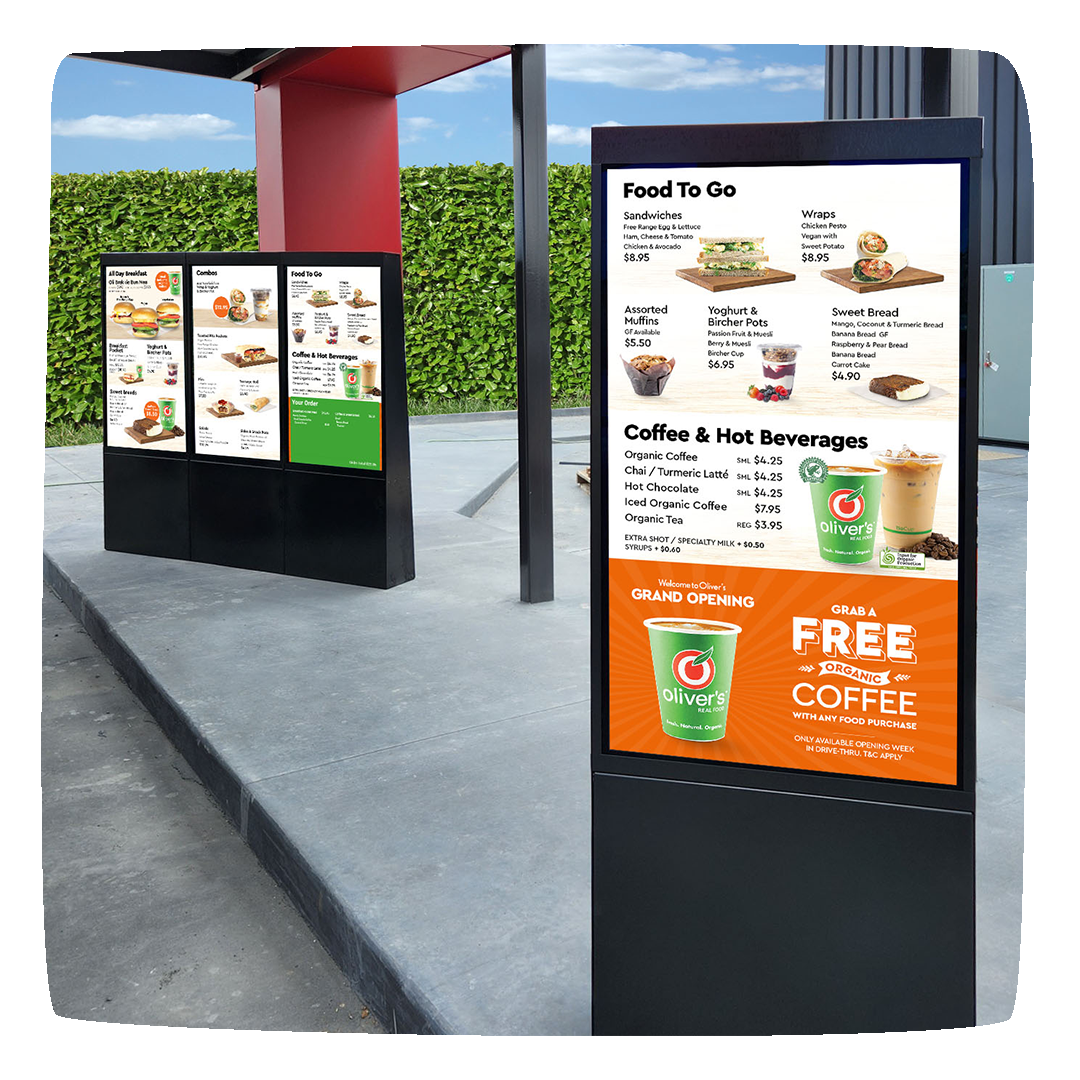 Order Confirmation Overlay
Our Order Confirmation Displays (OCD) directly integrates with your POS system to reflect orders in real time, reduce mistakes and encourage clear communication.
Show your customers their order as they're making it so that orders are prepared correctly the first time.
Variable Screen Options
Combat the impacts of direct sunlight on your drive-thru digital signage with our high brightness panels. The IP56-rated High Bright deliver over ten times more illumination than indoor displays, at 4000 nits. Its tempered and laminated glass screens protects against the elements, minimising damage to your displays.
Versatile and Modular Design
Our modular drive-thru digital signage solution lets you customise your solutions to your needs. Its integrated speaker and microphone enables orders to be taken without an additional bollard, for a sleek and modern look. To ensure your brand is always at the forefront, our enclosures can be customised to reflect your brand's colours and themes.
Digital Menu Boards
Our creative team uses customer research to design digital menu boards specifically for your drive-through digital signage. Video options provide a more dynamic and engaging experience for customers.
Updates to pricing, new menu items and promotions can also be done in bulk, at the click of a button.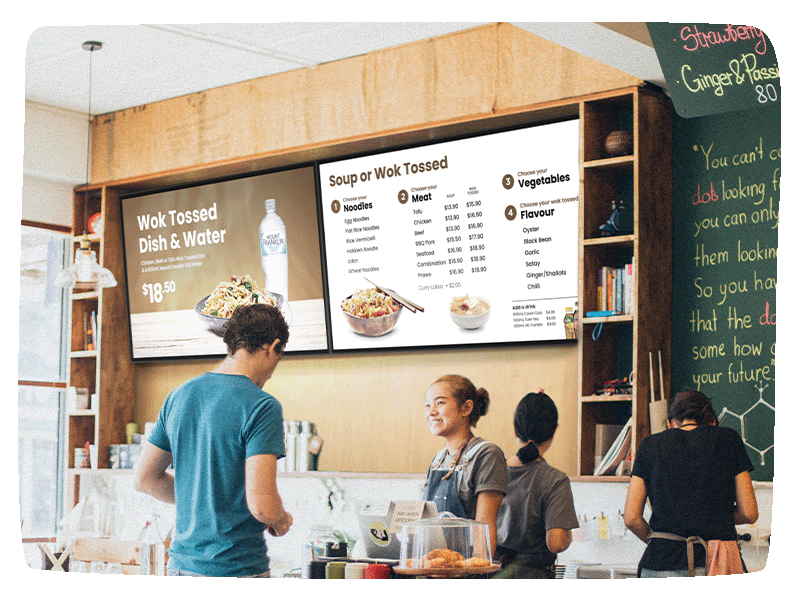 Talk to our experts
Enhance your customer experience today with Entwined's drive-thru solution.
Explore more solutions
ChromeOS
The most robust operating systems available
QSR Kiosks
A modern QSR experience that decreases wait times in stores
Technology
Deliver a unique and dynamic journey for your audiences