Our solutions are bespoke, of exceptional quality, and tailored to our client's unique needs
As a result, we are equipped to offer a range of options that best align with our client's requirements.
Our key partners:
Our long-standing relationships with our partners allow us to communicate with high-level personnel and access services with unique digital signage solutions.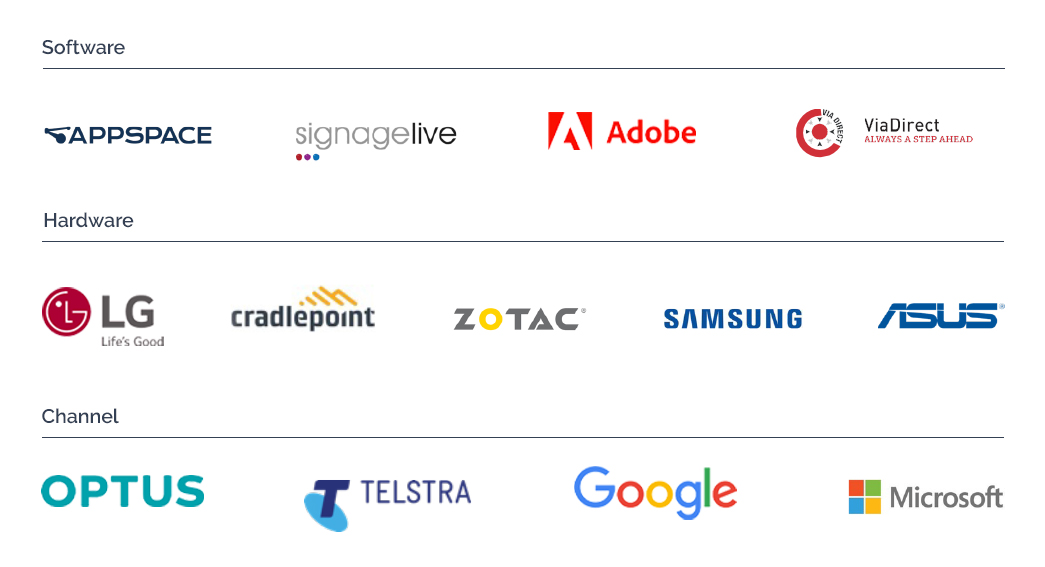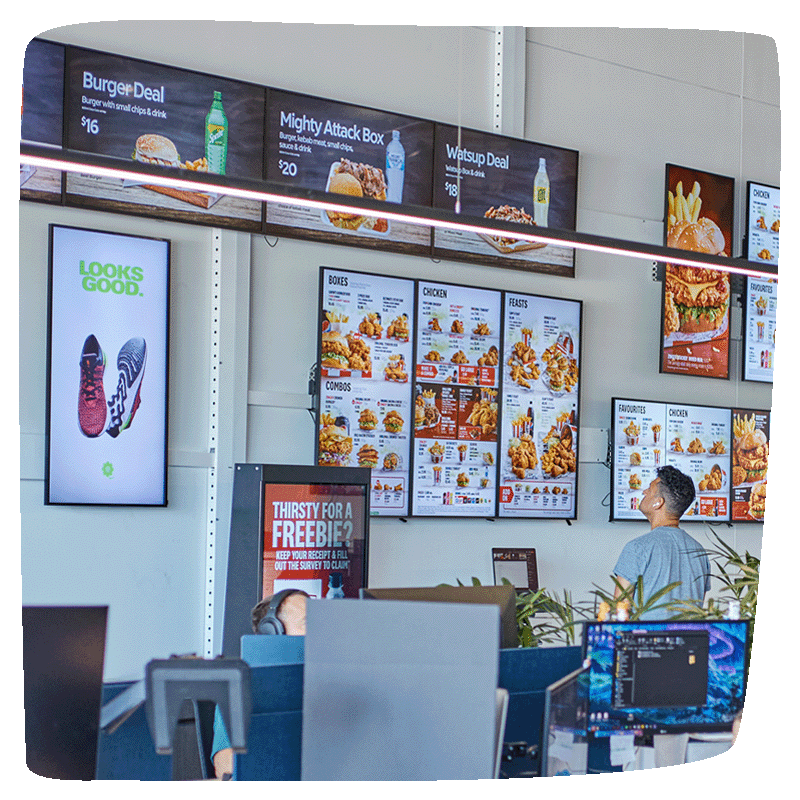 Our Relationships
Entwined has access to senior personnel and systems to create custom quotes for large-scale complex projects.
Our partners and collaborators share our passion for growing our knowledge and understanding of digital signage. Bringing this value to our clients is a source of professional pride for the Entwined team.
Our shared vision and commitment have helped us maintain our position as a leader in digital signage.