Experience a new era of QSR excellence with our digital solutions
We are here to empower you with cutting-edge digital solutions that enhance your operations, streamline your processes, and elevate the overall customer journey.
Introducing Our Cutting-Edge Solutions for QSR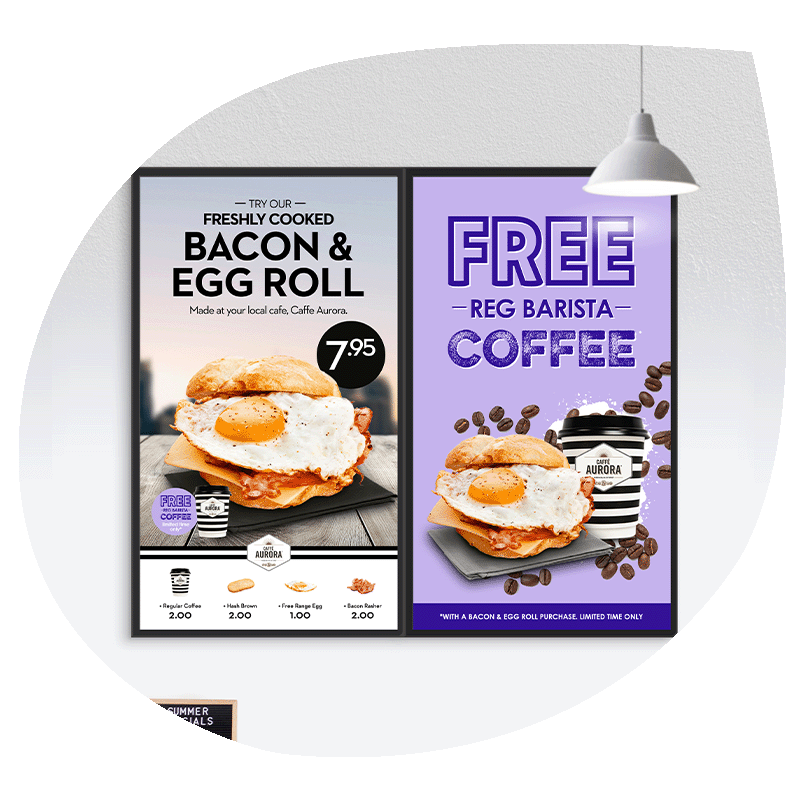 Drive-Thru
Seamless service allowing customers to order, pay, and receive meals without leaving their vehicles, with real-time item display and direct confirmation.

Digital Menu Boards
Customisable options with single, dual, and triple output layouts, featuring wait screens, POS integration, intercoms, and vinyl wrapping. Achieve streamlined ordering, get real time feedback and the best brand customisation options.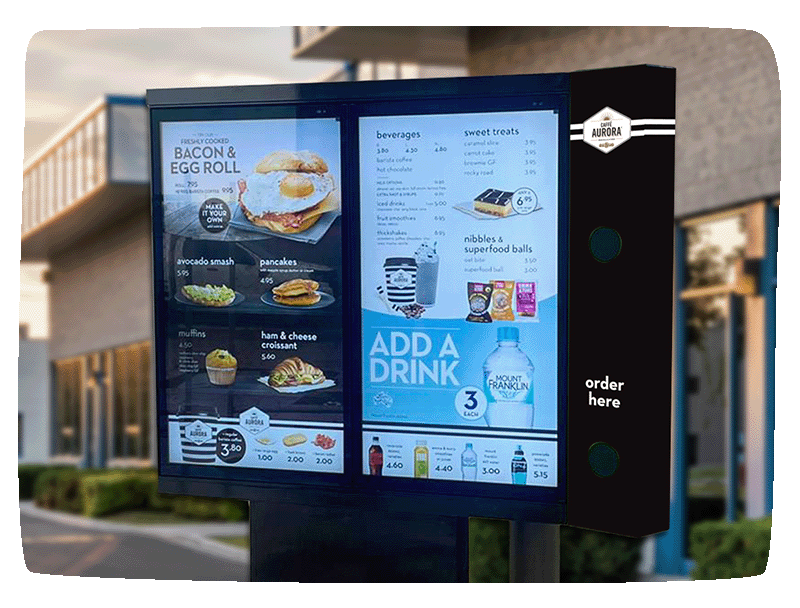 Case Study
Euro Garage
Innovative technologies for Euro Garage with integration points between the POS and drive-thru systems.
Discover how our digital solutions can transform your QSR
Let us help you enhance customer experiences, streamline operations, and drive your QSR to new heights of success.