Welcome to Entwined
Empowering you to make meaningful and powerful customer connections
Tell your story, loud and clear Engaging places for the future, developed today
Entwined is an end-to-end digital signage agency. For over 15 years, we have been leading our industry and have proven our capabilities while working with some of the world's most accomplished brands. We provide best-in-class solutions and a local, dedicated support team to ensure your investments keep working for you.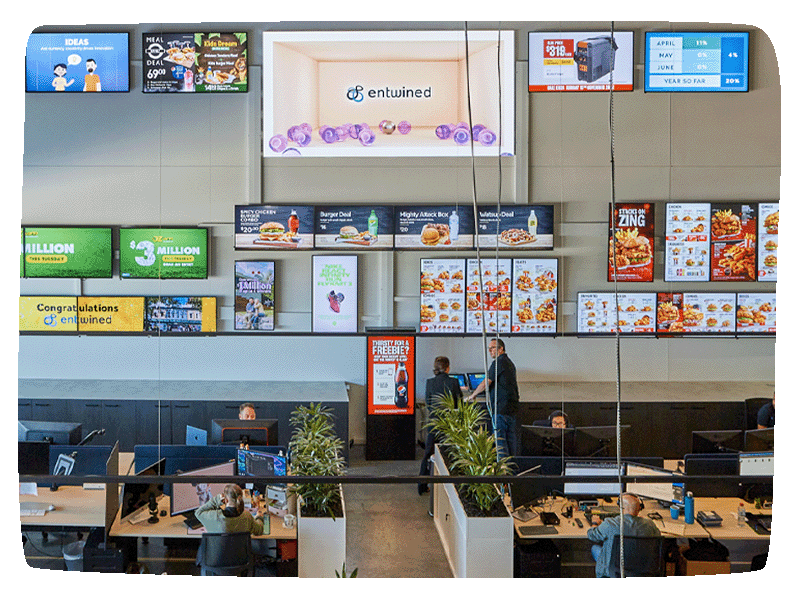 Our Solutions
Our range of digital signage options have been designed to meet all your requirements and to help protect your investment.
We'll have you covered from start to finish with our all rounded digital signage solutions.
Everything you need to keep your network running
Case Studies
Customer Experiences
Explore how digital signage has made an impact in some of the most pioneering companies across Australia. From interactive customer journeys, to efficient messaging, take a look at how our partners customised our solutions to meet their unique requirements.